Many a man desire to upgrade their style wardrobe, but most fail to realize that it takes a little planning and work to shop for proper style. Below we've assembled your battle plan from start to finish on how you guys can shop for your clothes.
1. Realize dressing well is a skill
Before you embark upon upgrading your style, realize that it'll take some work, not much (hopefully), but a little – as dressing well is a skill.
And just like any skill, it takes some learning. And no, it's not just ladies who should worry about this (because why can't men also look their best?)
Dressing well will improve so many facets of your life, from social skills, confidence and attractiveness.
Learning how to dress well will also mean you'll be afforded the ability to "hack" your wardrobe, as through upgrading your style, you will develop an interchangeable wardrobe.
The two main advantages to developing an interchangeable wardrobe:
An interchangeable wardrobe will grant you the monetary freedom to not buy as many clothes in the first place, as most pieces will be able to be worn with one another interchangeably, giving you endless combinations to work with (which is the whole point.)
An interchangeable wardrobe will also allow you to not think as much when it comes to outfit decisions – as most pieces will work with one another – making your daily life way easier.
So with a little bit of planning, you'll soon be able to play russian (satorial) roulette with your wardrobe on the daily, and be sure to come out looking great no matter the outcome.
And how cool is that?
2. Take a page from the "catalogs"
The easiest thing you can do to start getting an idea of what works is to simply peruse what the world is already offering – by looking at magazines and editorials of styles and clothing combinations that you simply like.
Start either by browsing online, checking out clothing ad campaigns, or even subscribing to email newsletters of clothing outlets or brands that you already like. You could also just type in "'favorite brand' clothing style" on google and see what comes up.
Another method is to use social media and focusing on your favorite celebrities' (on & off the red carpet), what are they wearing when the paparazzo are flashing them, what are they wearing when they're "off duty?"
This can be an effective passive way to find inspiration by "learning" what works, and more importantly, what you think will realistically work for you.
You don't need to fangirl over them, just google some names, get some ideas…it doesn't have to be that hard.
3.

Understand your body type
The next ordeal in preparing to shop is knowing your actual physiology and planning to wear clothes that will compliment your physique, rather than go against it.
Figure out what type of body shape you have to then know what to look for out there/ what will naturally work/ not work for you. Chubbier men will want to avoid shirts with horizontal lines, as this will only accentuate their belly and large frame further, for example.
Generally, you will fall into one of 5 camps of body types – TRIANGLE SHAPE (wider waists and hips compared to the top half), INVERTED TRIANGLE A.KA. gym rats (wider and more developed chest and shoulders in comparisons to waist and hips), RECTANGLE (tall and thin frame, shoulders the same as waist and hips), OVAL (torso is wider than shoulders and hips, shorter limbs, could be obese), and TRAPEZOID ("Average" build, narrow waist, slightly wide shoulders but nothing crazy, A.K.A. "athletic-slim" look.)
---
Editor's note: You don't need to be so exact with identifying your body type as it's not an exact science, just use your best judgment.
---
4.

Fit is king
Now that you've got a sense of what you like and what looks good, its time to talk about fit, and what that matters so much.
Fitted clothes are important as they'll allow you to show off your style and clothes the most effectively without drawing the wrong kind of attention to yourself.
What do I mean? Well if you're shirt is too tight, people may automatically think you can't afford new clothing, that your "weird" if your shirt is too big people will again question your dress sensibilities – and dress sensibilities often reflect that of your personality (or at least that's the assumption that many will make of you.)
Supplementary information
How we dress plays a significant role in influencing our opinions of ourselves and others around us. According to psychologytoday.com how we express our style helps determine compatibility with others.
"Embodied cognition" was a term coined in 2012 by the Journal of Experimental Social Psychology in which they revealed that we think not just with our minds, but with our bodies and that the clothes we choose to wear have more influence on us than we think and will impact our subconscious, contributing – to a degree – as to how we move throughout the world.
Meaning whether you like it or not, people will judge you based on how you present yourself (clothes and all) – so pay attention to your fit!
5. FOCUS on a classic style FIRST
Nothing's original anymore, and that's okay.

The ugly truth that I just made up but is 100% true
Most guy's will feel the need to come up with something uber fresh and never before seen, when in reality everything has alrerady been done, and they needn't try so hard.
Don't go to the deep end of what I call "extreme thinking" and you'll make it that much easier on yourself. Focus on classic styles first, over time developing your own unique spin on them.
Avoid items that look like nothing you've ever worn before.
Classic style includes key pieces of clothing like a well fitted navy blazer, white shirt, grey and black trousers, smart sweater (replace for your hoodie), simple white & black T-shirt, leather or canvas cloth sneakers over running shoes, and well-fitted denim over distressed denim (though this is case dependant in my opinion.)
Supplementary information (on what constitutes "classic" pieces)
Below is what I would consider staple "classic" pieces are a good starting point if you lack any direction. These pieces are not meant to be flashy, but they're also not meant to be boring. These pieces are meant to reliable, sturdy, and (most importantly) versatile clothing choices that will give you the "most bang for your buck" while keeping things simple.
Well-fitted navy blazer (can elevate with a basic t and jeans combo)
White shirt (can be formatted for any occasion),
Grey trousers (will compliment anything in your wardrobe)
Well fitted thin smart sweater (simple knitwear will do)
Well-fitted "core color" t-shirts like white and black (can also add in v-neck t-shirts for more variety.
Check out my post on "Are V necks stil in style" right here if you're still unsure about them.
Casual leather shoes over running shoes (or other such types of more "formal-casual" looks of leather like hemp) to to elevate your outfit, with some leather shoes even being able to supplement your dress shoe wear for a more effortless and understated look.
---
Editor's note: For reference, as I write this I'm currently wearing my favorite pair of Marice Canvas Slip-ons by Lacoste. Click here to check them out over a Lacoste.com
---
6. Avoid graphics, logos, & prints (for now)
It's not to say you can't ever wear logo prints or graphic tees, but likely if you don't know what you're doing, you'll fail miserably at this – so better to hold off, for NOW.
Most who wear graphics tees do so in a way that will profuse the 'ol "college" look, or at best – extremely casual (and not the good kind of "casual.")
If you're starting out, then do yourself a favor and stick to plainer options. Stick to solid neutral colors.
7. Complimentary colors – i.e. solid neutral colors
Classic style pieces are what they are (in part) because of their color – there're neutral.
If you haven't a shred of fashion sense then avoid toeing the line between "intellectual statement pieces" and obnoxious mismatched wardrobe malfunctions – as you'll likely veer toward the latter look nine times out of ten, once again IF you have no idea what you're doing.
Going with classic style pieces (in classic neutral colors) will allow you to get a feel for a multitude of looks (in a controlled environment) without f*cking it up, as most of the color choices will go easily with one another.
Neutral colors will come in the form of black, white, grey, beige, brown, and navy.
Pic of colors
Supplementary information
Another cool thing about going for neutral colors will be that you needn't know "how to match colors", which means you'll learn how to be effortlessly stylish in no time. And the best part? This is a look that everyone will notice, instantly…and wonder how you did it (when in reality the actual methods of this are so simple.) It's actually crazy.
8. Develop your own style
If you've noticed this point is the last point, and one you shouldn't do until you've understood the basics of waht works from the points above.
Overview of what this entails: Taking inspiration from others, with the INTENT to create signature pieces, along with colors and any accessories you may like.
Supplementary information
How do you develop your own style?
Developing one's own style will do wonders in helping you effortlessly craft stylish wardrobe combinations that not only look good, but that fit on you – and over time this will allow you to develop a natural instinct for it.
And the best part is this doesn't need to follow to fashion trends – as style is timeless. But there are some things you can do to find your own personal style.
Look at your own closet
Start with the small things. Before you abandon your old closet, take a look and identify anything in that mess that you like/that makes you feel good.
Because no matter how "over" you are with your old wardrobe, there'll likely be at least a few things that you like. So take them out, and see what they have in common.
Find fashion inspiration
To elaborate more on this topic, if you know little to anything about fashion, then it would help to simply google the exact search terms that you like.
Search for such search terms like "preppy", or "business casual", or you even get more specifc by typing "business casual for 30 year olds etc." – you get my point. Google is your friend, use it.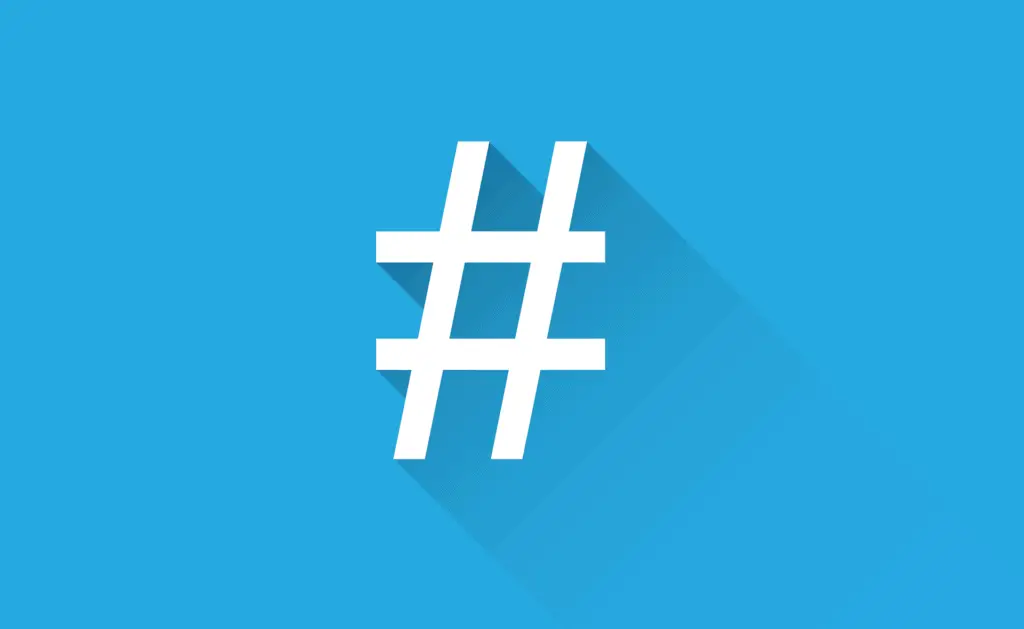 If you're already tech saavy, then find inspiration through social media. Go through the hashtag search file and (once again) type in search terms like "dapper", "street urban" etc. Or if you already know some fashion-forward individuals, then check out their profiles.
As mentioned, you can search up your favorite celebrities and get some quick ideas, but, if you're REALLY want to go down the rabbit hole (which could be invaluable), then you could check out some proper fashion/style blogs.
Fashion blogs will be a great introductory way for more in-depth ideas of certain styles and why they work (as written content will allow you to learn the specifics on certain styles over simple pictures.)
Check out runway shows. This is probably one of the quickest of methods to simply see what the "big dogs" are actually wearing (simply head to places like vogue.com to peruse pictures of every New York Fashion week for the last 20 years.)
You don't need to copy their designer's styles at all (in fact at times their styles I've found to be worryingly questionable at best), you don't even need to get their designer pieces – but either way, checking out what the fashion industry is pumping out will give you a solid idea of various styles from past and current times.
Or gather style inspiration from places OTHER than the fashion industry, like films/ art/ animals/ flowery – anything in general.
Developing your own style can even include the involvement of accessories (like watches, bracelets, hats etc.) to frame your outfit even more.
The difference between learning the basics and creating your own style will be in what you take in and disregard when choosing your own personal style.
As I said, style is a skill, it can be learned, but it's an arduous process – so do your homework.
As one man's outdated bland shirt is another man's "preppy" rakish shirt.
Men's clothes: Shopping checklist
Or feel free to download the pdf file below.
How to shop for clothes – Summary
Realize dressing well is a skill (so be prepared to put in some work.)
Take a page from the "catalogs" (Find inspiration from information already out there – IG, Google, fashion magazines, etc.)
Understand your body type (Figure out what type of body shape you have, and then you'll know what'll work for you, without fighting it.)
Fit is king (the brand or the "look" doesn't matter if it doesn't fit well, so keep an eye on your sizing.)
FOCUS on a classic style FIRST (learn the basics before you start trying to "run" before you "walk" – you'll have more options learning the basics first.)
Avoid graphics, logos, & prints (hold off on the logos and prints until you actually know what you're doing.)
Complimentary colors (choose colors that will go with one another however you dress it up. Make it easier on yourself.)
Develop your own style (once you know the basics, begin taking inspiration from others, with the INTENT to create signature pieces, along with colors and any accessories you may like.)
Basic Wardrobe Preview for Guys
Below is a basic ensemble wardrobe piece utilizing the "fundamentals" as mentioned above – to give you an idea of how easy and simple this can be to implement.
Blue cream polo shirt
Lee Uniforms Men's Modern-Fit Short Sleeve Polo Shirt (link to Amazon)
Black pants
Plaid&Plain Men's Stretch Dress Pants Slim Fit Skinny Suit Pants (link to Amazon)
*You want your fit to be well, to show off your form, at least a little.
White shoes
Lacoste Men's Lerond Sneaker (link to Amazon)
If you're a shorter fella, then check out this post I made on "shoe hacks to make you secretly taller" right here.
Optional Additions (only if you think you can pull it off)
Bracelets
U7 Unisex 18K Gold Plated Cuban Link Bracelet (link to Amazon)
Hat
Felt Trilsby Hat (link to Amazon)
If you're interested in knowing about the "top accessories men should always carry daily" – then check out another article I wrote on the very subject right here.
---
As you can tell, focusing on "classic style" is not as complicated as it looks. All these colors go with one another, and you can already imagine by simply having a few classic style pieces – your combinations can be endless.
Best men's online fashion shopping sites
There're are an abundance of stores online where you get style'd up, but with "choice paranoia" gaurenteed at the sheer amount of options, where do you even start?
Luckily we've assembled some of the top online brands and outlets where you'll be able to find fashionable and affordable clothing.
---
Below are some of my favorite brands, however you can check out the full list I wrote on the "Top 32 Cheapest Places to Buy Men's Clothing Online" right here.
---
This one's a little strange but kind of cool. At first glance, The Real Real may look more like a"high-end consignment store" (where you sell your clothes through their website, and they take a cut – thus "recycling fashion etc.")
However "authenticated luxury" is what Real Real claims to be offering on their stores, from fashion to fine jewelry, watches & fine art. It's quite the eclectic spread you gotta check out.
Note: You do need to create a free account with them upfront, but it's worth it!
The Real Real average pricing: $14- $300 (for most clothing items)
 Fashion Outlet/Brand: Uniqlo
Uniqlo, seeks to make the "basics" cool again – as you'll come to see with their utilitarian style. (Unrelated note: I adore them.)
Uniqlo is a "fast fashion" company that only loosely fits the descriptive term. Uniqlo keeps it simple, opting for convenience and practicality, yet somehow manages to retain a modicum of style, without even trying.
They bear no "statement pieces", and aren't interested in chasing any trends, rather opting to offer the basics with thoughtful details, and of solid quality, all for down to earth prices, too.
Uniqlo average pricing: $7.90- $150 (Unlike other brands, Uniqlo also has "technology" lined clothing, to help with sweat prevention, heat retention, water-resistance etc.)
Fashion Outlet/ Brand: Muji
This company bears no logos on their products, they keep it extremely subtle, and don't chase hypes or trends, they just "are." Jackets, hoodies, cardigans, tees, and even cotton stretch jeans are what you'll find here.
All their plain colored products are priced at fair amounts, consisting of quality materials like pure cotton and French linen. Not too much or too little, but fair. Muji just all around is a solid place to shop at.
This brand isn't just a "budget friendly" place for clothes, but really anything else for your apartment/house that you need.
Muji average pricing: $12-$150 ($12ish for simple tees, $20-$30ish for shirts, $60 and up for jackets etc…)
Fashion Outlet/ Brand: Mango
This brand is like the rest of em: Zara/ Forever 21/ H&M etc…except these guys do it different. This brand is the affordable retailer you go to for cool pieces that stray far from the word "basic."
Basic tees, cotton Henley's, turtlenecks ranging from $15-$35 for most (fabric also plays a role), light quilted coats, leather jackets (faux and real) with/without lapels, suede bomber jackets, shoes, and even genuinely nice accessories from the $45- $400 range.
Modern & smart pieces designed for the upscale playful rascals out there – that's Mango. They do what Zara and the rest of em do, but do they do it better?…possibly.
Mango average pricing: $15-$400 (as mentioned the most you'll pay is for their higher-end designs like their Black Nape Biker Jacket. Higher price, but quality speaks for itself.
---
Again, if you're interested in checking out the full list on the "Top 32 Cheapest Places to Buy Men's Clothing Online" then feel free to check it out right here.
---
What every man must have?
Whilst you're in the market for self bettering your style, you might as well arm yourself with daily necessities needed to ensure that you (as a man) will be ready for any occasion that befalls you.
Breath mints
Breath mints are a staple to carry, and one that you'd be wise to equip on your everyday "Adult utility belt." Because trust me, it doesn't take much to make your breath smell foul, whether it's from the small banana you ate an hour ago, or a small case of the burps few hours back (or even from beer breath) – breath mints is something everyone should carry, always.
NUDE Breath and Belly Freshener (link to nudemints.com) 
NUDE Breath and Belly Freshener has a "quick lock" mechanism that enables the user to open and consume one single-handedly in under 1 second (or 0.73 seconds to be exact – I timed it myself.) 
Solid mini fragrance
Carrying a small mini fragrance around with you can be a valuable thing, especially if you sweat a lot, or live in hot climates where perspiration can be a major issue. And as most men don't carry one, now's your chance to standout.
Most men don't have the foresight to think ahead of the moments where
smelling good" will matter – so use this to your advantage.
Cremo Bourbon & Oak travel cologne by CREMO (link to Amazon)
CREMO's portable packaging is half the size of your hand, allowing you to be discreet. Also it provides you with that high end boutique smell, at a fraction of the price.
Multi-purpose tool
These days, much like power banks, the options for multitools are so affordable and non-invasive that, even at a glance – can easily show off what you can gain by buying one, and make you realize what you lose out on by not having one at all.
Gerber Dime multi-tool (link to Amazon)
This thing (measuring at just 2.75 inches) features an array of gadgets, including screwdrivers, spring-loaded scissors, and a small subtle blade that cuts through packaging like one does through way beef. You can even "set it 'n' forget it" to your keys!
Pen
It's the 21st century, and you still a pen, at least a little. Signing documents, filling out last-minute visa forms at the airport (yes that's still a thing), passing quick notes to a colleague. An archaic device such as a pen can still serve wonders in the modern age.
Fisher 400B Space Bullet Space Pen (link will take you to Amazon)
This pen can actually write in zero gravity. And has been tested and tried to pump out fine ink in temperatures between 250 F to -30 F (or 121 C to -1 C) – thanks to its pressurized ink cartridge.
---
If you want the full in-depth article list I wrote on the "Top Things Men Should Always Carry" click here.
---
"True self-esteem requires true action."
Evil (tv)
Strive to be better than you are, through the numerous facets available to you in life – from your health, to your wealth, and finally…your looks. But don't think something as simple as looking "good" will come easy.
As like all things, it requires some semblance of effort – as any great payoff would – so get to work.
Stay Rogue.